Home
➔ Card and Label Designing Software
Card and Label Designing Software
Order Online Section
Single PC License (Using Avangate)

Advance Licensing Options (Using Avangate)

| | | |
| --- | --- | --- |
| 2 PC License | $85 | |
| 5 PC License | $175 | |
| 10 PC License | $270 | |

Download Section
Price: Just $49
Card and Label designing software is useful to design and create different type of cards including ID cards, Business cards, Visiting cards and labels mainly including Address labels, Product label, Price labels, CD Labels, Mailing labels, DVD labels and more.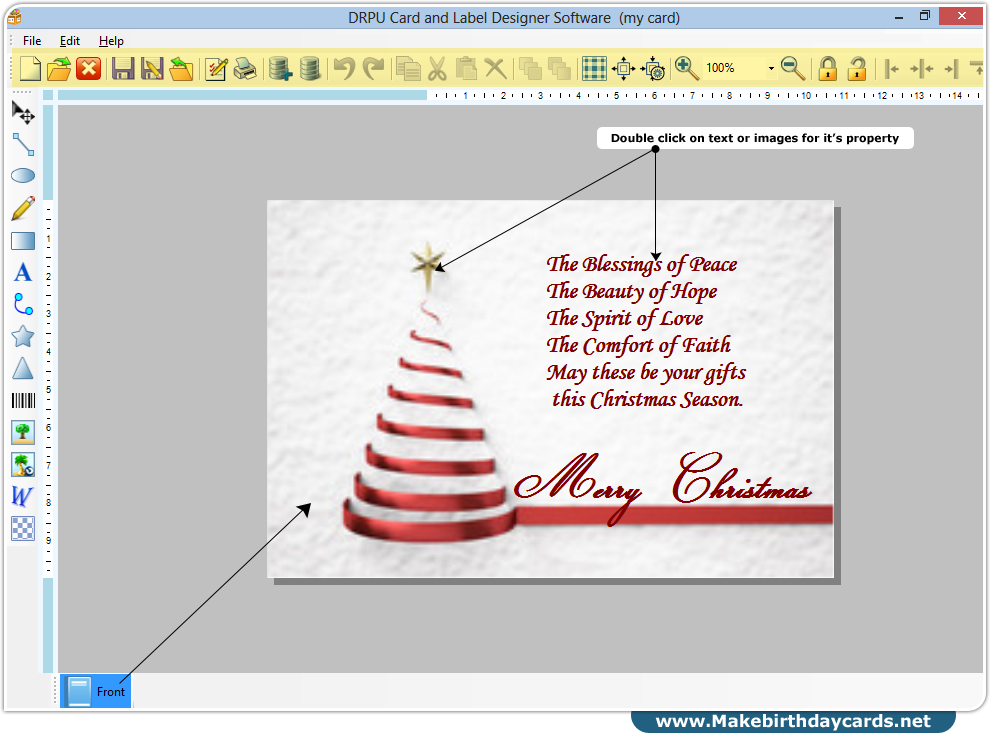 Software Features -
↺ Design and create your own custom Cards and Labels.
↺ Print your own professionally designed labels now.
Card and Label Designing Features working features –
↺ Design and create labels and cards using image designing tools including Line, Ellipse, Pencil, Rectangle, Text, Barcode, Picture, Arc, Triangle and Star objects.
↺ Add WordArt text-styling feature to the label.
↺ Create label with specific type of fold including Quarter Fold, Half Fold, Postcard shape and more.
↺ Start new label format or edit existing label format.
↺ Select image from library during card and label designing process.
↺ Create label and card using wizard or with blank format.
↺ Specify the color and background settings of label and card including Solid Color, Gradient, Image and Style settings.
↺ Design and create label and card in Rectangle, Rounded Rectangle, Ellipse or CD/DVD shape.
↺ Include different type of message using message templates during card and label designing process.
↺ Data Set Series feature allows to generate the multiple copies of labels and cards with different barcode and text value.